Home

How to Video's
Oxidation of Paintwork on Boats & Caravans
USA & EUROPE SALES
USA & Canada www.bulletpolish.com
Mediterranean
News & Offers
357 Colour Restorer-250ml Kit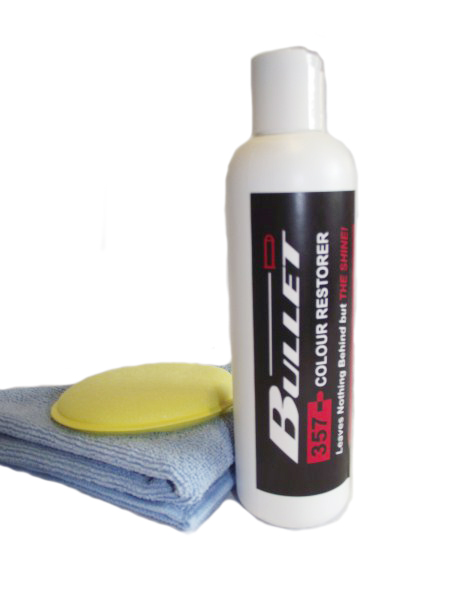 357 COLOUR RESTORER KIT 250ml
357 Colour Restorer will restore a narrowboat up to 75 feet long or approx. 5 cars.
Turns dull paintwork bright and shiny again so no more thoughts of repainting.
Pleasant coconut scent & Silicone Free.
1 x 300g (250ml) Colour Restorer, 1 FREE microfibe cloth & 2 sponge applicator pads.
ONLY £ 19.80+P&P
(Plus £3.96 P&P, 1st class Royal mail)
Dull Paintwork Restoration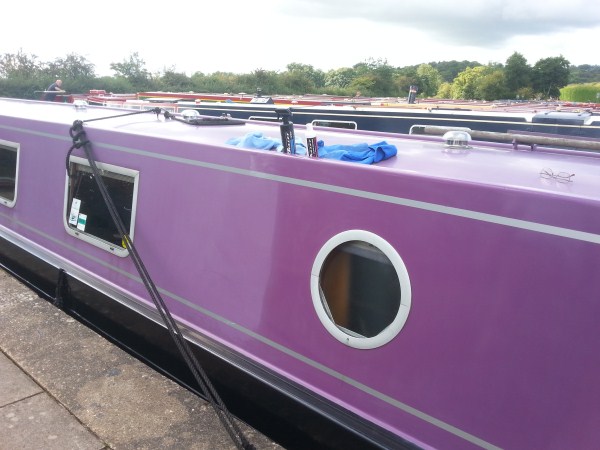 357 COLOUR RESTORER REMOVES OXIDATION ON CARS OR BOATS
Easy to use and not as aggressive as T-Cut.
Removes moderate oxidation, seals & shines in one easy application.
See the video for more information
Gloves in a bottle
NEW GLOVES IN A BOTTLE
The revolutionary lotion which protects your skin.
This 60ml bottle is good for 60 applications
of skin protection
All you need per application is a drop the size of a pea!
60ml bottle Only £ 5.00+ P&P
Carnauba Creme Glaze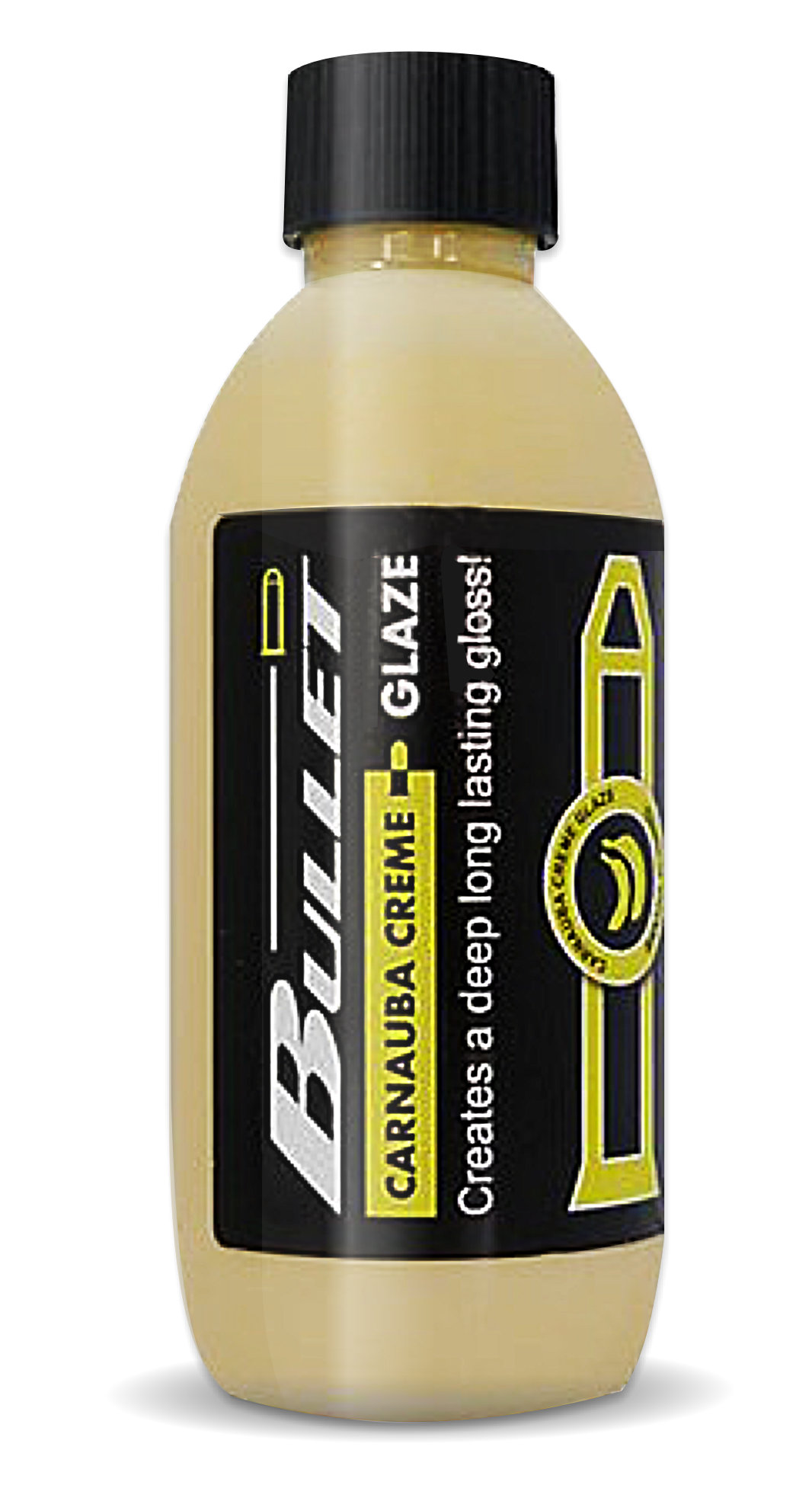 CARNAUBA CREME GLAZE 250ml Kit.
An easy on - easy off space age liquid wax formulation
fortified with high grade Carnauba Wax that greatly
enhances the color and depth of painted surfaces.
Only £ 16.80 + P&P
Kit includes a FREE High quality Microfibre cloth & sponge applicator
The home of Premium Car,boat & caravan care products