Home

Oxidation of Paintwork on Boats & Caravans
DO I POLISH OR PAINT?
An article written by us has been published in Canal Boat magazine online that can be read using the link Click here http://bit.ly/12lV0uK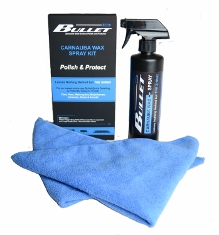 Ideal Christmas present for that someone that you have not a clue what to buy them.
Normal Price £ 15.99
NOW £ 12.89 (Incl. VAT) +
£ 3.20 first class post

Clearview Visor Shine.
Brilliant shine, water repelant & protection for your bike visor & helmet surfaces.
125ml Atomizer spray + 1 large microfibre cloth & 1 eyewear cloth
Only £ 6.60 + £ 3.20 First class Royal Mail postage
Super smooth Carnauba Paste Wax kit with FREE microfibre cloth & applicator pad
Was £30.00
NOW £ 20.00 + £3.20 (First class post)
The home of Premium Car care products