Home

HOW TO VIDEO
AUTO OFFERS
357 COLOUR RESTORER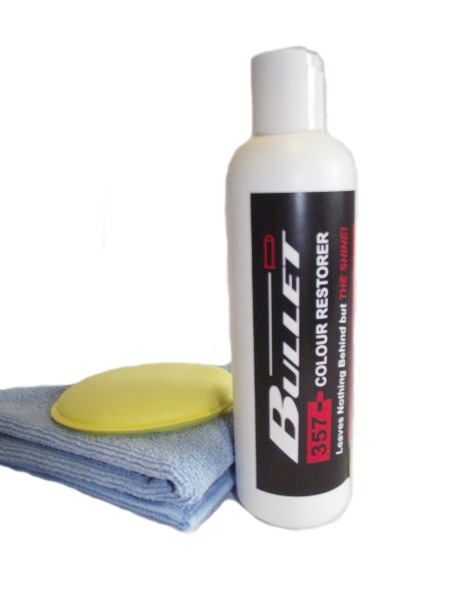 Bullet 357 Colour Restorer
PAINTWORK RESTORATION KIT
357 Removes oxidation,Cleans, Polishes & Seals
THE BEST RESTORATION POLISH FOR BOATS, VINTAGE & CLASSIC CARS, CARAVAN, MOTOR HOMES AND BIKES
250ml Colour restorer, 2 app. Pads & 1x Microfibre cloth
£17.57 +P&P
NANO WATERPROOFING SPRAY
NANO TECH GENERAL PURPOSE WATERPROOFING SPRAY
500ml
A Silicone free & wax free Waterproofing spray product suitable for use on:
Natural Fibres

Mixed Fabric

Leather

Suade

Canvas
In fact all aspects of Automobile, Equine, Marine covers or Tack
ONLY £ 19.47 +P&P
IDEAL XMAS PRESENT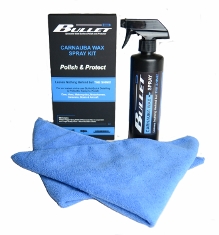 Carnauba Wax Spray Presentation Boxed set.
A natural Carnauba wax quick detailer spray, ideal for light cleaning, High gloss and protection including 2 high quality microfibre cloths in a beautiful "Soft Touch" gift box.
Use our Carnauba Wax Spray on......
*Paintwork
*Leather
*Chrome
*Fibreglass
*Gel Coat
*Carbon Fibre
*Stainless Steel
*Mirrors
*Windscreens
*Glass
*Plexi-Glass
*Plastics
*Vinyls
*Coated Wood
BMK500 Kit Only £15.99 +P&P
DIAMOND BRITE METAL POLISH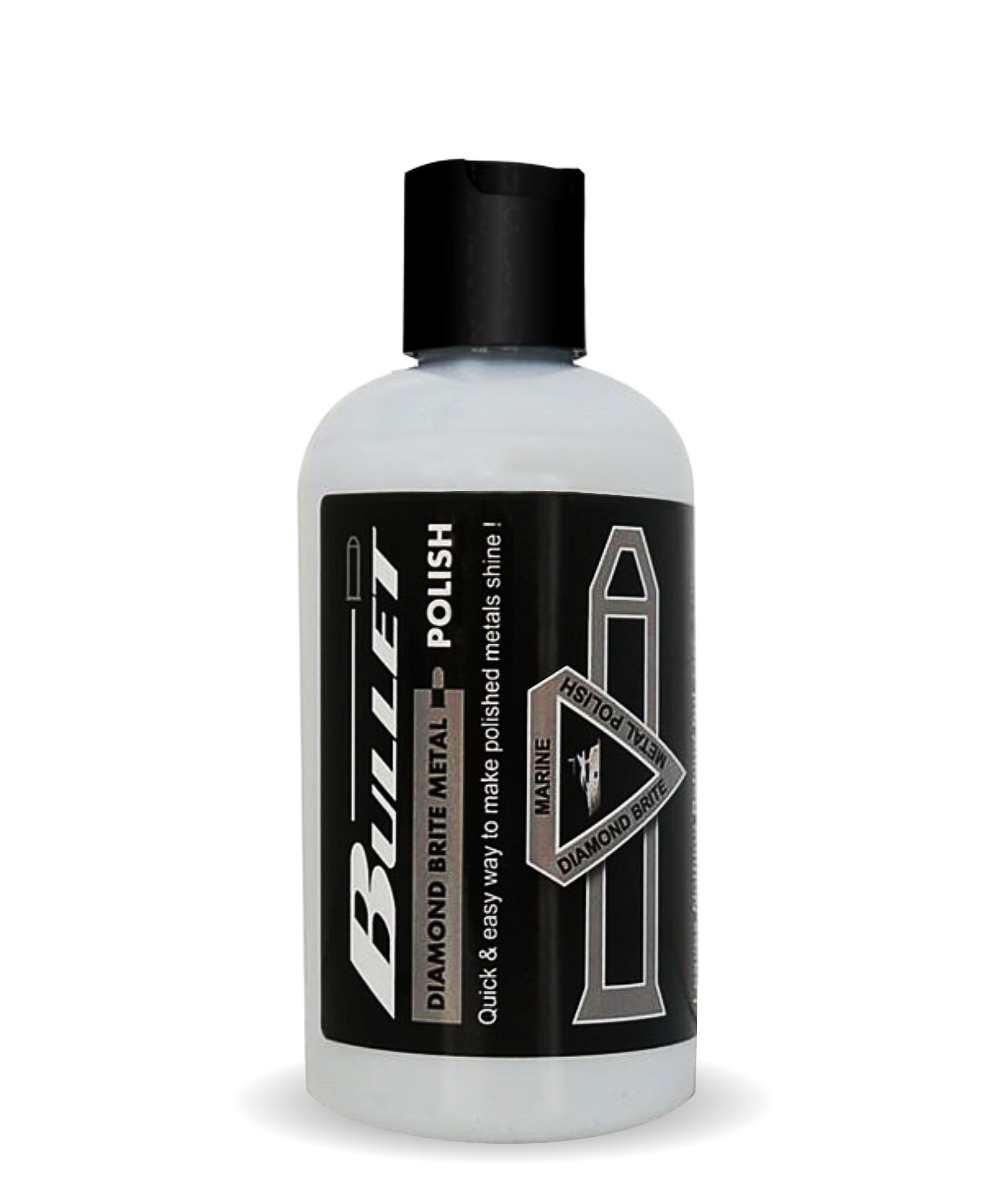 DIAMOND BRITE METAL POLISH
This Metal Polish is a quick & easy way to make polished metals shine with a high lustre. Whether it's in the workshop or out at a show or on the water.
Diamond Brite Metal Polish is brilliant on nearly all metal surfaces and the shine lasts longer than most leading brands on the market today.
This liquid metal polish makes cleaning metal far quicker & easier than using paste metal polishes or other liquid metal cleaners.
Diamond Brite Metal Polish is brilliant on:
Aluminium,

Brass,

Copper,

Stainless Steel,

Chrome

Titanium.

Gold

Silver
250ml Kit ONLY £12.54 +P&P
MARINE OFFERS
BIKERS
Premium Car,boat & caravan care products