Medallion Marine Metal Polish Kit - 250ml + (FREE cloth & App. Pad)
Medallion Marine Metal Polish Kit - 250ml + (FREE cloth & App. Pad)
| | |
| --- | --- |
| Product Code: | Medallion Marine Metal Polish |
| Availability: | 67 |
MEDALLION MARINE METAL POLISH - 250ml KIT

Tested on some of the worlds most luxurious Superyachts, this metal polish has passed the most discerning clients' expectations!
Medallion Marine Metal Polish is a quick & easy way to make polished metals shine with a high lustre. Whether it's up on deck, down below in the cabin or engine room.
Medallion Marine Metal Polish is brilliant on Aluminium, Brass, Copper, Stainless Steel, Chrome & Titanium and the shine lasts longer than most leading brands on the market today.
This liquid metal polish makes cleaning metal far quicker & easier than using paste metal polishes or other liquid metal cleaners.
Please watch this short video to see what we mean...https://www.facebook.com/BulletPolishEurope/videos/394971631147384/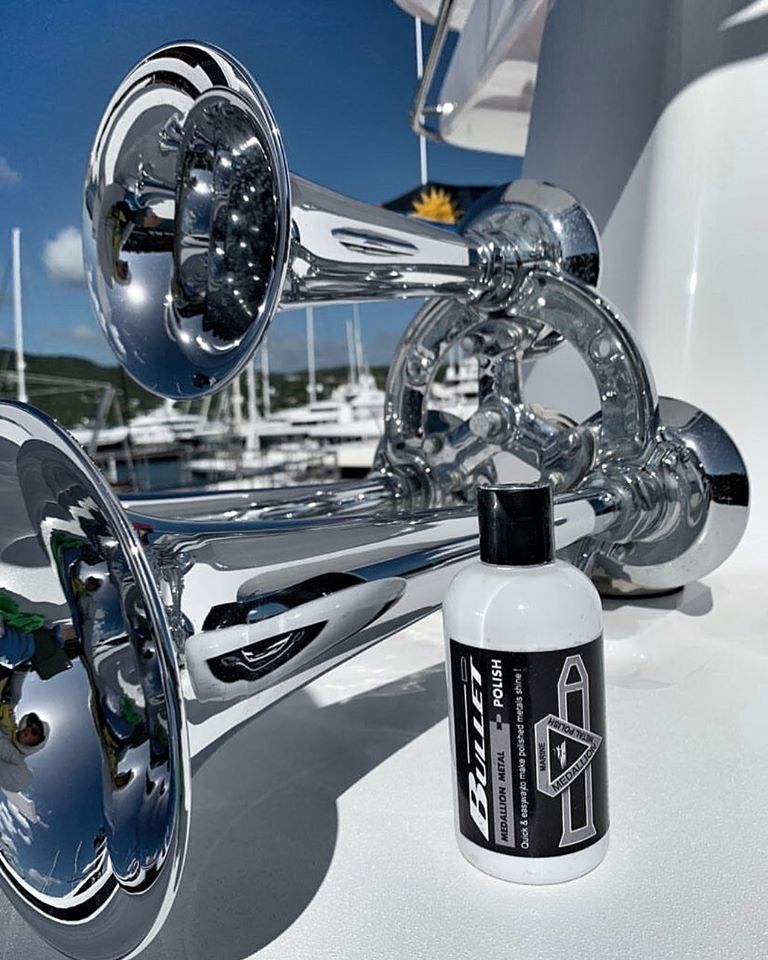 DIRECTIONS FOR USE:
Shake product well before flipping the cap as it settles out.
Put a small amount about the size of a 5p piece onto a sponge applicator or microfibre cloth.
Work well into the surface of the metal being polished. If oxidation is present you will have to work a bit harder. Once you are satisfied with how the work is looking, buff off with a microfibre cloth to a high shine. Repeat process as and when required.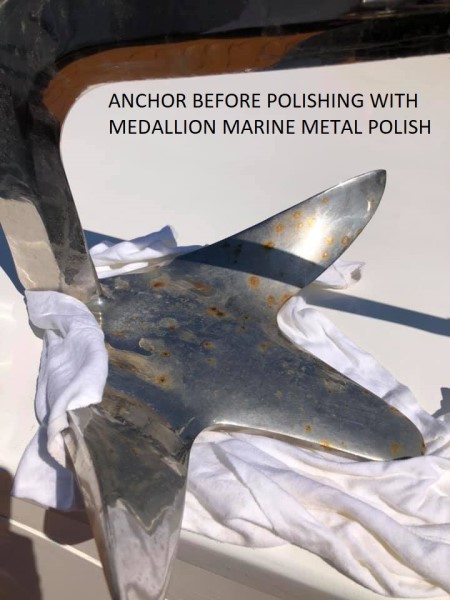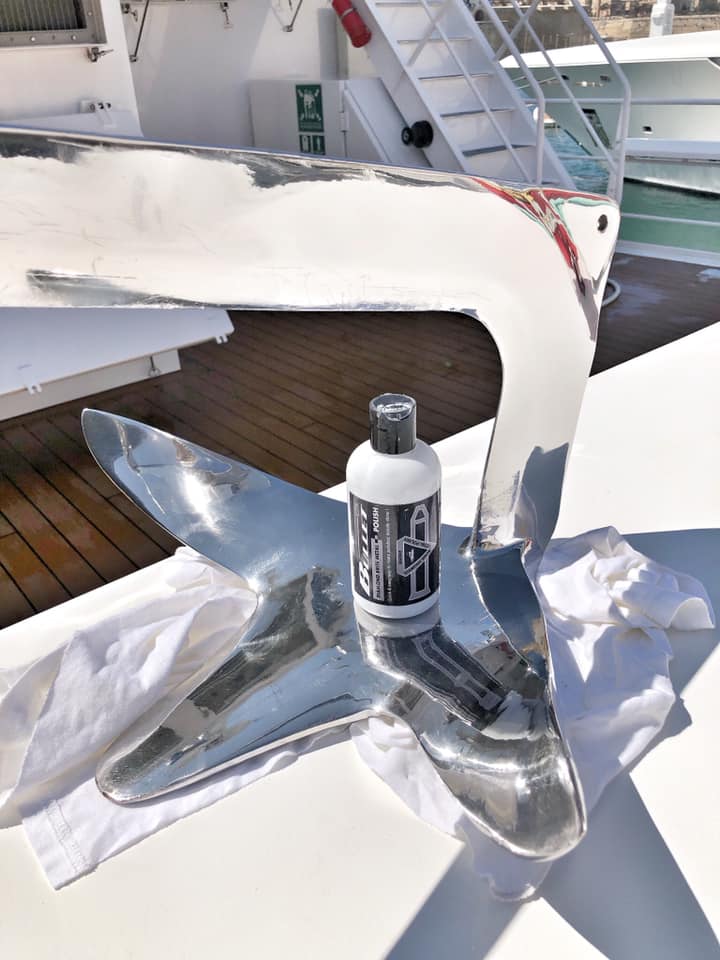 After Polishing with Medallion
Kit comprises:
1 x 250ml Medallion Metal Polish, 1 40cm x 40cm Microfibre Cloth & yellow foam applicator pad.
Please Note: When you place your order please can you fil in the "Where did you hear about us" bit. So we can see where you heard about Bullet. Thank You.
Product Information
Available in :
- In Stock
Size: 250ml
Ingredients: Metal Polish
Quantity: 1