Bosun's Mate Kit
The Bosun's Mate Kit.
If you have a smaller Narrowboat (Up to 35ft) then "The Bosun's Mate Kit" is the one for you. This kit still has our 357 colour restorer, Medallion Marine Metal polish & of course our signature spray Carnauba Wax.
All the different surfaces of your boat tend to suffer in differing degrees from weather. It does not matter if your boat is in England, Scotland, Wales or overseas weather is the key to 90% of the boat surfaces breakdown (Oxidation).
Oxidation on paintwork explained: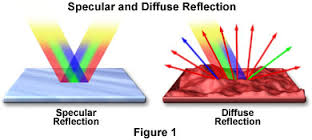 The left hand diagram is a polished surface, Right side is oxidated (Dull) surface.
The 357 colour restorer removes the oxidation, usually in one application, then apply the spray wax to seal in the shine and add real depth and protection.
The spray Carnauba Wax, the worlds hardest known natural wax. Easy to apply, spray, wipe on & wipe off. Just as easy as wiping down a kitchen work surface
The metal polish will shine all the metal surfaces on the boat for longer with less effort than other metal polishes. Applicator pads are supplied in the kit for ease of applying our colour restorer & metal polish.
The new Bosun's Mate Kit comprises:-
1 x 357-150g Colour Restorer -The 150g bottle will remove oxidation and seal all paint surfaces of a 35ft Narrow Boat.
1 x Bullet spray Carnauba Wax Kit - 500ml
1 x Medalion Marine Metal Polish kit-250ml
4 x Very high quality Microfibre Cloths 40cm x 40cm (16" x 16")
3 x Yellow sponge applicators.( 2 for 357 + 1 for metal polish)
100% Money Back Guarantee if not completely chuffed.
Please Note: When you place your order please can you fill in the "Where did you hear about us" bit. So we can see where you heard about Bullet.