Caravan Care Kit
Complete Caravan Care Kit
Caravan & Motor-home Multi surface maintenance kit
All you need in one kit to winterize & maintain the appearance of your Caravan or Motor-home with no Silicone or harsh chemicals to damage your vehicle.
Please watch these 2 videos first before reading further:
1. https://youtu.be/ycAG5exdGhI?t=11
2. https://youtu.be/qiV9y9K1vAk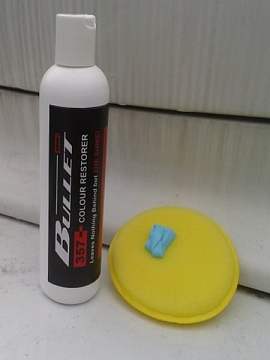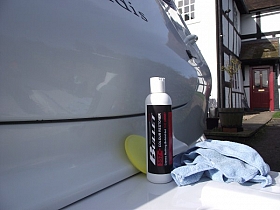 Stage 1: Cleaning
Black streaks & green algea removal is achieved with the "Weapons Grade degreaser & cleaner Concentrate".
A soap based cleaner that removes dirt, streaks & general grime then washes away leaving no residues whatsoever so the surface is ready for a polish or spray wax.
Stage 2: Dull paint/Gelcoat restoration.
Oxidised (Dull) paintwork or Gel-Coat on any of the surfaces is unsightly so there is a gentle but effective 357 colour restorer in this package. Unlike some colour restorers 357 does not contain Ammonia and a less harsh cutting action.
Stage 3: Protective gloss application.
Once the surfaces are back up to standard there is 1 Litre of Carnauba wax spray (2x 500ml) for that final glossy, ultra hard finish with excellent water shedding qualities after just one coat. So easy to apply over every surface (Including Plexi-Glass windows) that you will coat your van in minutes.
Kit Comprises:
1 litre carnauba wax spray (2 x 500ml)

500ml Weapons Grade Degreaser & cleaner- grey streak & general Grime remover.

125ml x 357 Colour restorer- Oxidation remover, seals & Shines (Enough to restore the average twin axle)

3 x High Quality Microfibre cloths 40cm x 40cm

2 x Applicator pads for 357
Please Note: When you place your order please can you fil in the "Where did you hear about us" bit. So we can see where you heard about Bullet. Thank You.